Jet Ski Rental Clearwater – Clearwater Jet Ski Rentals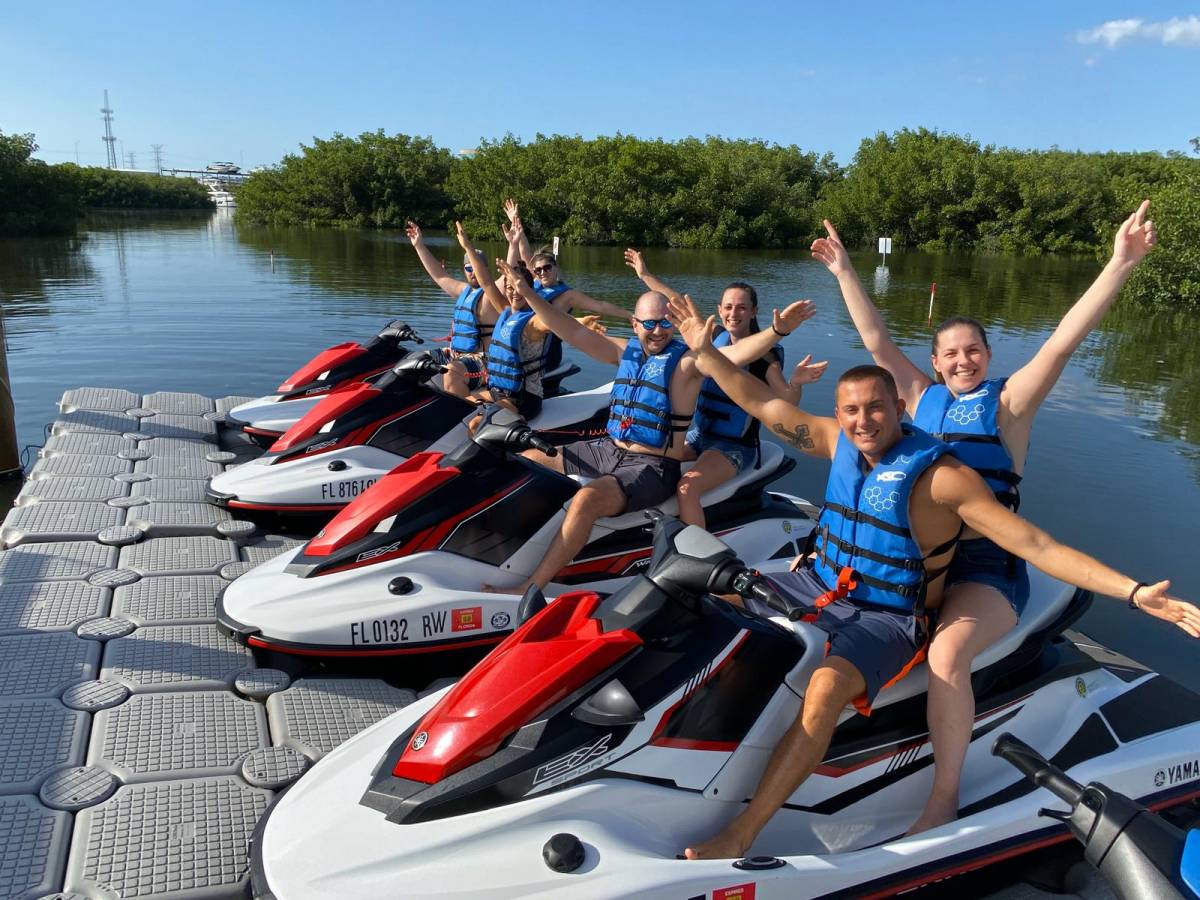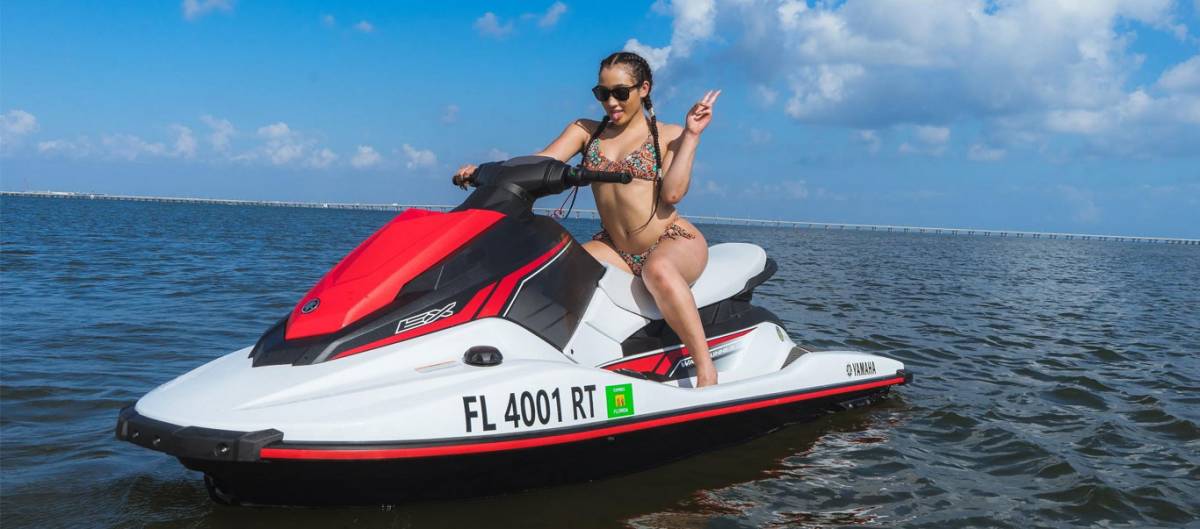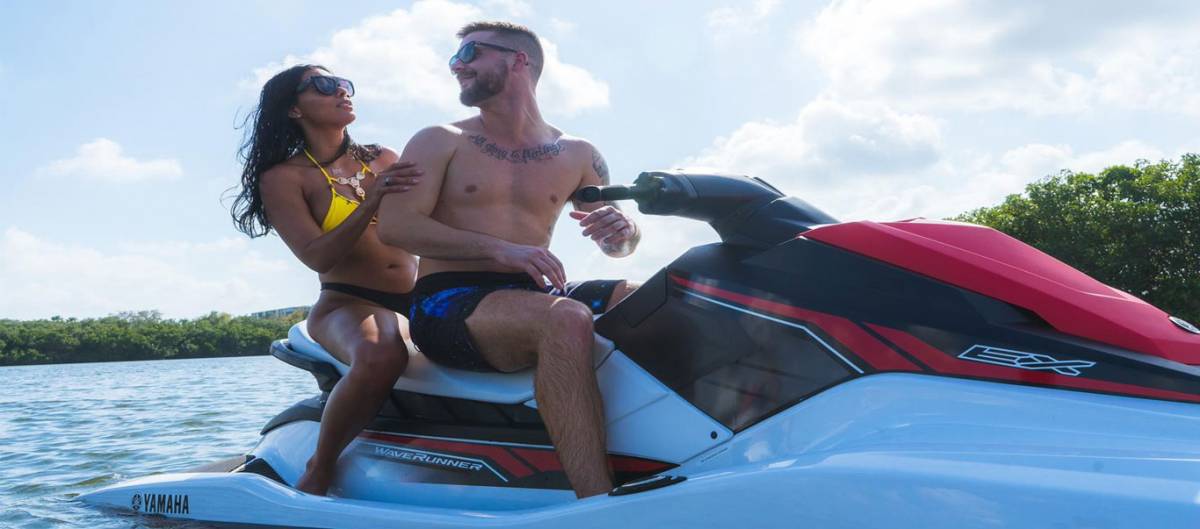 WE GET YOU WET WATERSPORTS
JET SKI RENTAL CLEARWATER
Jet Ski Rental Clearwater is We Get You Wet Watersports the one stop jet ski rental Clearwater company that will certainly quench your thirst for adventure! We specialize in boating, jet skiing, kayaking and paddle boarding for any occasion. Celebrating a birthday? Hosting a corporate event? Maybe you just want to have some well needed rest and relaxation. Well, enjoy a jet ski solo excursion or make it a group event – the possibilities are endless!
Customer satisfaction and safety are at the core of our business. We are located mid county, between Tampa Bay and Clearwater, with no traffic to the beach and FREE parking! Our staff are very friendly and knowledgeable. 
Jet Ski Rental Clearwater 
#ComeGetWetWithUs
Jetski Rentals
Freestyle Options

$60 / 30 minutes
$80 / 1 hour
$135 / 1 hour & 30 minutes

Jet Ski Tour Options

$95 / 1 hour
$130 / 1 hour 30 minutes
$155 / 2 hours

taxes not included in prices

$15 for an additional rider
Ride with action
You'll have the opportunity to get up close and personal with turtles, exotic birds, and tropical fish. Dolphins and manatees have even been known to come up to people on paddle board rentals and swim alongside them. What are you waiting for? Come and get wet! - Jet Ski Rentals Clearwater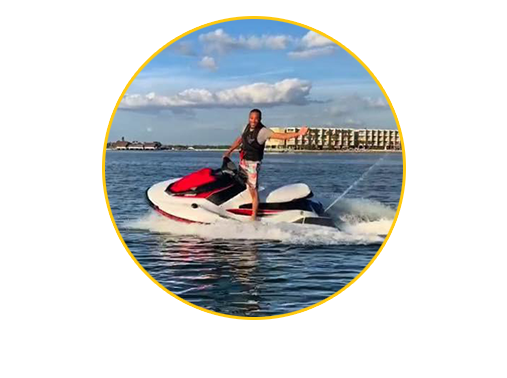 jet ski rentals
Why lounge on the beach like hundreds of other tourists? Rent a Jet Ski from We Get You Wet Watersports to add a spark of adventure to your vacation! Request a reservation online or call us! Jet Ski Rentals Clearwater
Clearwater Jet Ski Rentals at We Get You Wet Watersports
When you're visiting Clearwater or Clearwater Beach for a Florida spring break or summer vacation, jet ski rentals are one of the most popular activities. Getting a jet ski rental at Clearwater will allow you to enjoy the water and sun at the same time.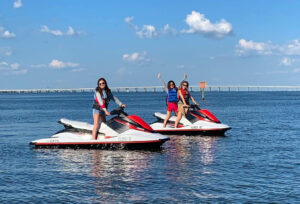 Infact, that's our mission at We Get You Wet Watersports.
When you're ready to quench a thirst for a water adventure on Clearwater, you'll find what you're looking for with our jet ski rentals. We can cater to birthday parties and corporate events. If you
prefer relaxation on the water instead, you can book a solo excursion. The possibilities are endless with our jet ski rental Clearwater packages.
Our jet ski rentals are located between Clearwater and Tampa Bay. Because of our location, you can enjoy a jet ski rental Clearwater with free parking and fewer people than other popular Clearwater and Tampa Bay vacation spots. Book a Jet Ski rental with our friendly and knowledgeable staff now.
About Our Jet Ski Rentals in Clearwater
When you get a jet ski rental Clearwater, you don't have to stick to just lounging on the beach like everyone else. Instead, a jet ski rental Clearwater gives you the chance to energize your vacation with watersports.
During your excursion on one of our jet ski rentals, you could get close to the exotic birds, tropical fish and turtles that make Clearwater their home. Manatees and dolphins are known to make an appearance during jet ski rental Clearwater tours. Don't miss the opportunity to see the beauty of Clearwater on our jet ski rentals.
Book Your Clearwater Jet Ski Rental Now
Clearwater is a great place to have some fun on the open water. However, you don't want to wait too long to book your water scooter because they can go fast. Call or visit our booking page to secure your Clearwater jet ski rentals today.
Serving Beautiful Clearwater, FL
If you are visiting Clearwater, have business in Clearwater,
live in Clearwater or are near Clearwater you must come to
We Get You Wet Watersports in Clearwater and
check out our Jet Ski Rentals, Kayak Rentals & Paddle Sports.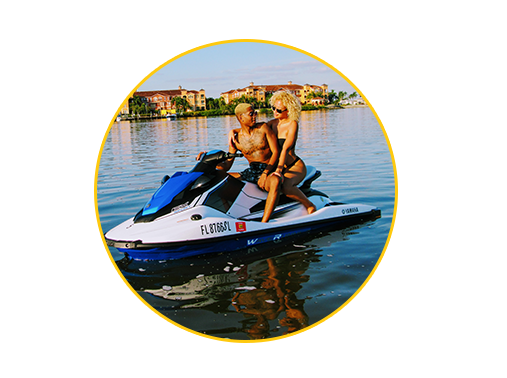 Great service. Taught us everything we needed to know about the jet skis. Very knowledgeable about the area. Took plenty of pictures and videos of us to capture the memory. We even saw dolphins!! Would definitely recommend and great prices!

Chad Burpee


2/03/2020

Best jet skiing experience we've ever had! As soon as we got out into the bay we were lucky enough to have a dolphin come up next to us and say hi. The team here was so great and even took a bunch of photos of us to help remember the experience. They also watched out for our safety without being overbearing like some places we have experienced in the past. If you're planning on jet skiing in the Tampa/Clearwater area, this is the place you want to go! Also jet skiing in the bay is so much better than the gulf because the water is calmer, allowing you to go faster without feeling like you're gonna fall off. Highly recommend this place!

Jennifer Linkins


1/20/2020

I went jet skiing for the first time with We Get You Wet Sports and it was beyond fun! I was nervous but the crew made sure I was well educated on how to drive safely and on how to have a great experience! I had a chance to go full speed in safe water with the crew waiting in the wings just in case I needed help which completely calmed my nerves! The price is so reasonable and there were NO hidden fees which was a relief. So I absolutely recommend this company!

Crystal Glover


1/13/2020

Great place to rent jet skis. Super friendly staff and an even more enjoyable experience. Everything is well organized and done professionally. We definitely got wet so there's nothing to complain about!

Noah Sabo


12/20/2019