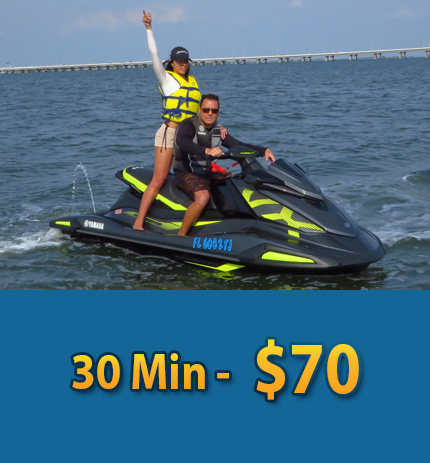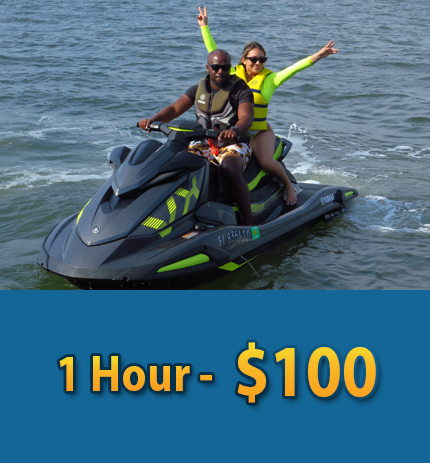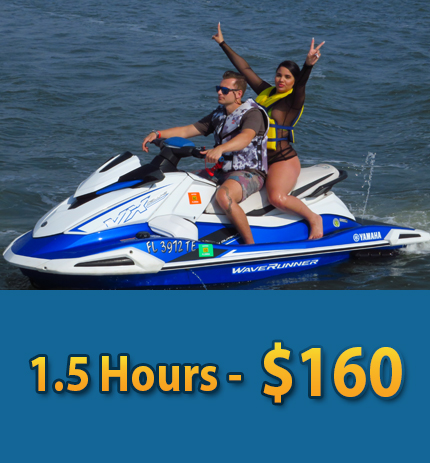 Taxes Not Included In Prices
$10 For an additional riders
Mobile Rentals (Villas, Beach Houses)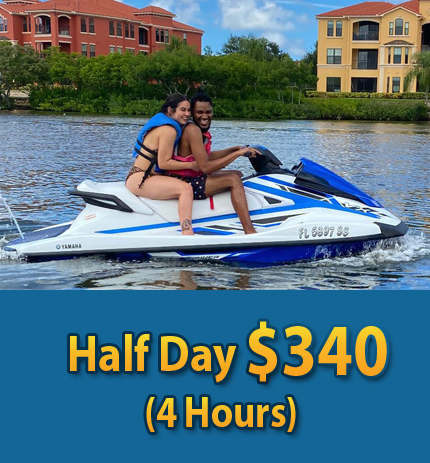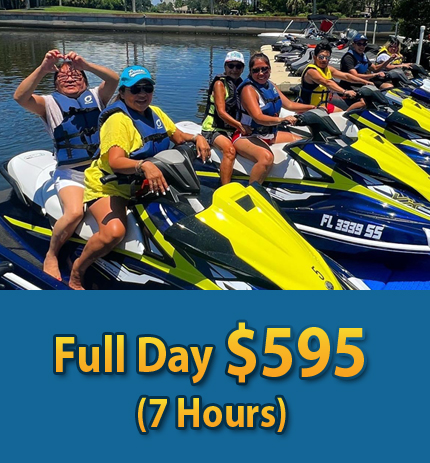 Mobile Rental Information
Free delivery within the Clearwater area
First full tank of gas free
Life vest
Facilitator to assist with getting on and off the ski
12 hour lead time required for reservations
Renters must be 18 or older to rent
Drivers must be 16 or older to drive
Drivers born on or after January 1, 1988 must have valid proof of a Boating Safety Education ID Card
No prior experience required
Photo I.D. required upon arrival
All participants shall complete and sign the Liability Waiver and anyone under the age of 18 must have a parent or legal guardian complete and sign the Liability Waiver
A BOATERS SAFETY LICENSE REQUIRED
Anyone born on or after January 1 1988 must have, in their possession, a Boating Safety Education Card (or online temporary certificate) & Photo I.D. to operate a waverunner in the State of Florida.
If you do not have a Boating Safety Card, there is an exam that you can take to obtain a temporary certificate. Click Here to take the test online ahead of arriving. Please note that this certificate is only valid for 90 days after the day you pass the test and can only be used in the state of Florida. Cost is $10.00
If you have already taken the Temporary Boating Safety Education Certificate exam and have been licensed, print out or screenshot a copy of your certificate and bring it with you prior to reservation.
If you will be taking the exam on-site, please arrive 1-hour prior to your reservation to give yourself adequate time to take the test and receive our safety prior to your rental.
Cancellations made less than 12 hours prior to the reservation time will incur a 100% charge. In the event of inclement weather, We Get You Wet WaterSports will reschedule or refund you.
CONTACT US
CALL: 727-365-8798
OUR LOCATION
1300 Cove Cay Drive,
Clearwater, FL, 33760